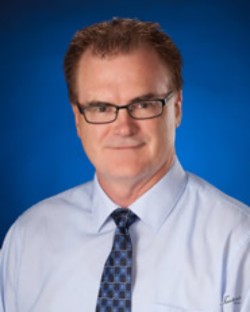 CEO Message
Thank you for visiting the Unity Medical Center/Grafton Family Clinic website.  Unity Medical Center/Grafton Family Clinic serves the Greater Walsh County Region of Northeast North Dakota and Northwest Minnesota.  We also pride ourselves on providing services for many Canadian patients.  

The professional members of the Unity team are committed to providing high quality care to you and your family.  Our goal is to offer as broad of a service offering as we can to meet our community needs.  

Again, thank you for visiting us and taking time to learn about UMC.  If you have questions or suggestions about our programs or services, please do not hesitate to contact us.  We are always interested in hearing from you.  

Sincerely,
Alan O'Neil, Chief Executive Officer
Governing Board of Trustees
The Unity Medical Center Governing Board of Trustees is ultimately responsible for fulfilling the mission of Unity Medical Center by serving Grafton and its surrounding area with a dedicated and caring staff, promoting health care for the community, and serving its needs through all stages of life. The Board of Trustees has the overall accountability for the charitable, clinical practice, and scientific mission and purposes of Unity Medical Center as set forth in its Articles of Incorporation and Bylaws.
Our current Board Member are:
Jo Petersen, President
Pastor Chris Gaule, Vice President
Amy Vollrath, Treasurer/Secretary
Roger Gorder
Todd Morgan
Dr. Heidi Paulson
Dr. Matthew Viscito
Russell Carignan
Tom Campbell
Nursing Leadership Team
Click on a member of our nursing team to learn more about them.