Best Places to Work 2022 and 2023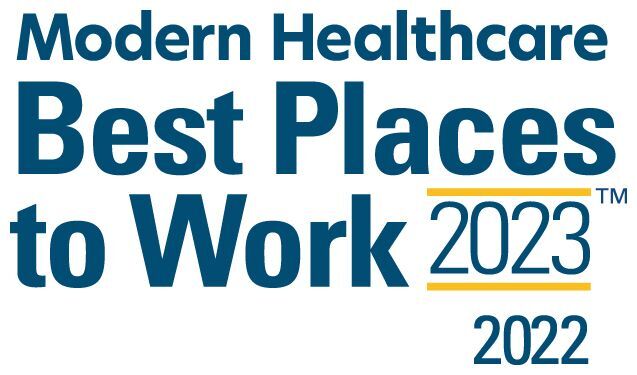 Best Places to Work in Healthcare 2022 and 2023
Unity Medical Center was recently named one of the Best Places to Work in Healthcare by Modern Healthcare Magazine for the second year in a row. Modern Healthcare is a leading publication in the healthcare industry and each year they recognize 150 organizations across the United States as a Best Place to Work. Of the 150 organizations recognized, 75 of them are a combination of healthcare providers and insurance companies while the other 75 are vendors. In 2022, Unity was awarded this recognition for the first time and ranked #35 within the Providers/Insurers category and #7 for Critical Access Hospitals. There are approximately 1,200 Critical Access Hospitals in the U.S.
To become a recipient of this award, Modern Healthcare reviews information about the applying organization such as: core values, achievements, safety, and how they believe they make it a great place to work. A large part of the application process is based on a confidential employee survey including how well employees feel they are treated by the organization, if they feel they are recognized appropriately, and if they feel engaged with helping to identify opportunities/strategies to improve the workplace culture and productivity.
This award honors employers that empower workers to provide patients and customers with the best possible care, products and services. Being named one of the Best Places to Work enhances our recruiting efforts and increases our employee retention. We gain brand awareness and a good reputation in the industry.
Each year Modern Healthcare hosts an awards gala where the ranked order is revealed. CEO Alan O'Neil and ten leaders from Unity attended the 2022 gala in Nashville, Tennessee last September. The 2023 gala will be held in Chicago in September and UMC will have a presence.
Over the past several years, UMC has worked hard to create a positive culture that allows employees a flexible work schedule, competitive pay and benefits, as well as celebrate staff for work well done.