Dr. Kristin Stabo, FNP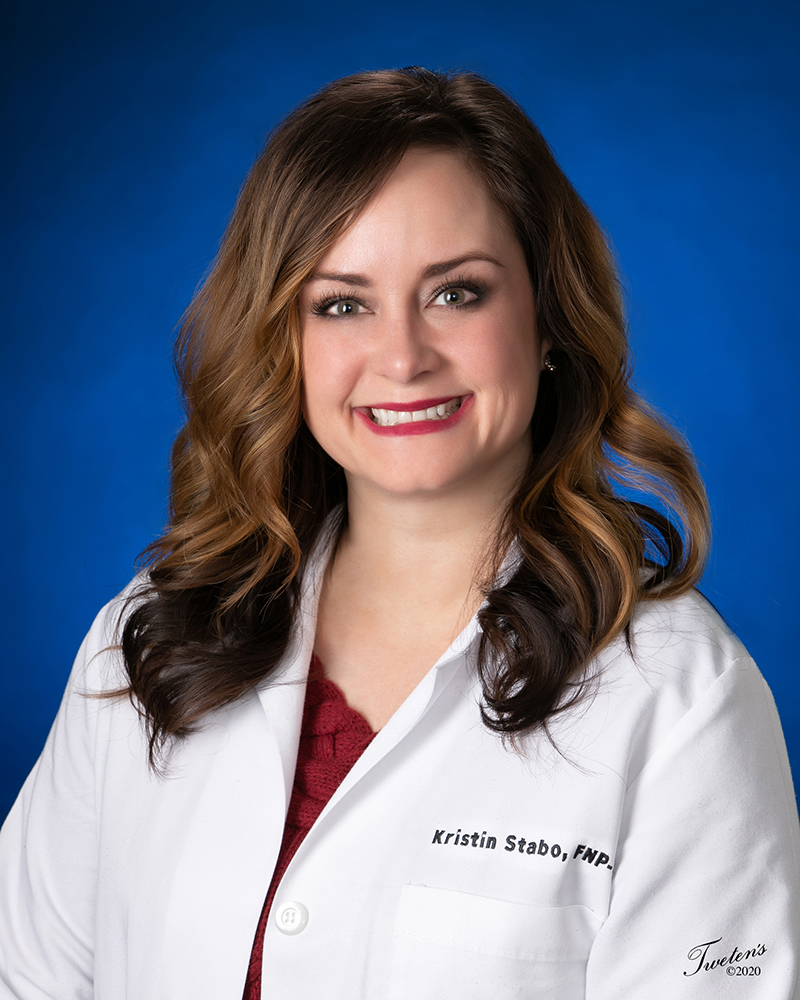 Kristin Stabo graduated from University of North Dakota in 2013 and received her Family Nurse Practitioner license with minor in Psychology.  she received the onors of being on the UND President's Honor roll, Member of Sigma Theta Tau International Nursing Honor Society, Presidential Scholar and member of the Golden Key National Honor Society.  Kristin is devoted educator to promote health wellness and disease prevention.  Kristin has over 9 years of clinical nursing experience.  In 2016, Kristin received the certification with the Federal Motor Carrier to perform DOT exams.  Kristin practices alongside Dr. Midgarden @ Park River Family Clinic.
Kristin and her husband, Tim, reside in Park River.  They have 2 children.
To request an appointment, please call 701-284-6663