Tabitha Solc, FNP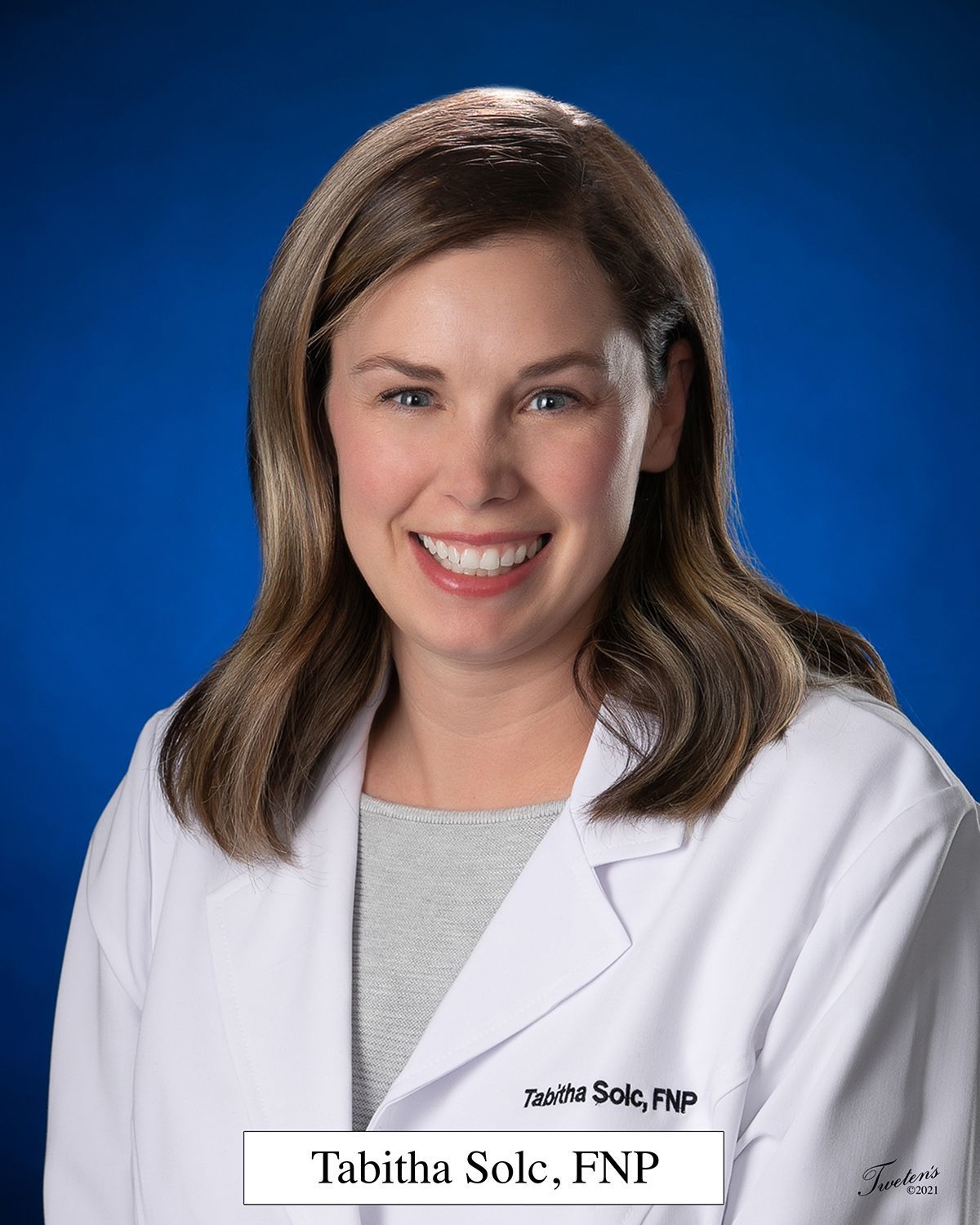 Tabitha Solc (pronounced Schulz) is Unity Medical Center's newest Family Nurse Practitioner.  This mother of four is passionate about rural healthcare and believes everyone deserves the best care possible, no matter where they live.  She loves that smaller communities allow for closer patient-provider relationships.
Tabitha practiced nursing for 12 years before going back to school to be a nurse practitioner.  She did her clinical rotations at Grafton Family Clinic. Her favorite part of being a nurse practitioner is taking care of patients and seeing them through from onset of illness to recovery. 
If you would like to make an appointment with Tabitha please call Grafton Family Clinic at 701-352-2000.