3D Mammography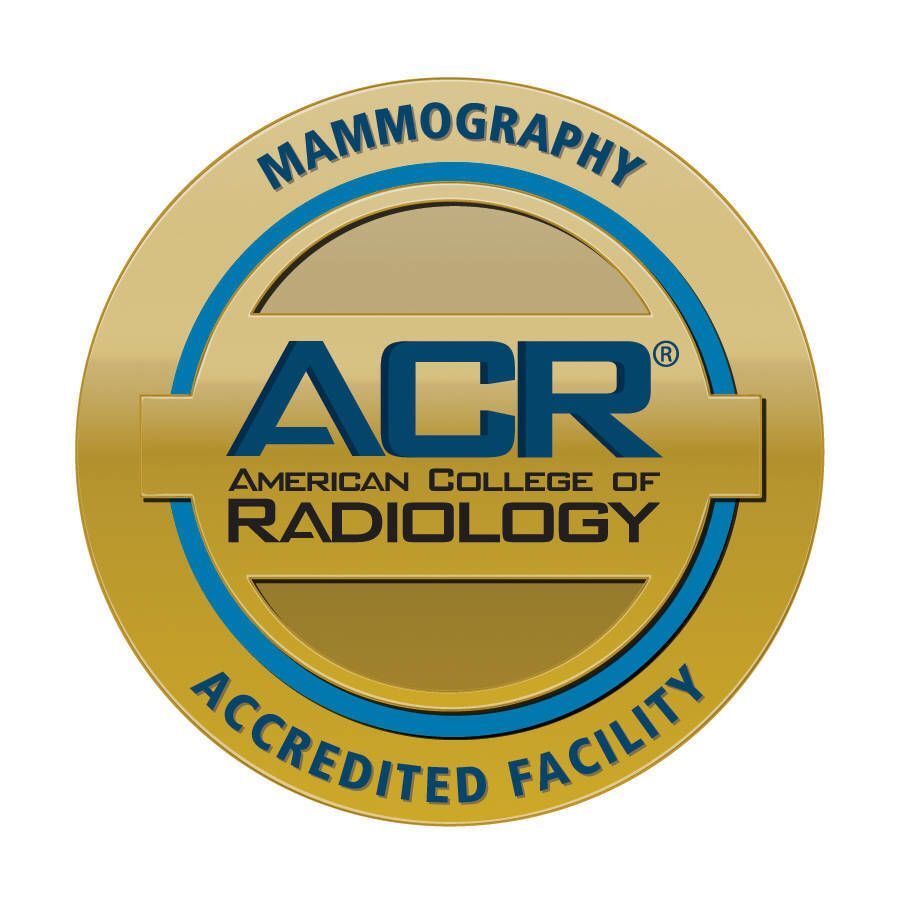 What is Mammography?
Mammography is an X-ray technique used to visualize the internal structures of the breast. Approximately 2 million women in the United States have mammograms each year. Mammography performed by an accredited and FDA- certified mammographic imaging program provided is the most reliable method currently used to detect breast cancer and compliments physical examination for screening women who have no symptoms. Our mammographic imaging program is FDA certified and as such follows all FDA guidelines. These guidelines include the proper use of breast compression, which increase the visibility of the small details in the image, and reduces the amount of X-ray radiation needed to produce the image.
What is the difference between a traditional Mammogram and a Digital Mammogram?
A digital Mammogram is kind of like your digital camera, the difference between the old film of cameras and a digital camera. So the difference is that we can see the image right away rather than having a piece of film that we have to run through a processor to look at and just like your digital camera we can look at the digital image on a screen and change how light or dark it is, whereas with film, it can't be changed.
What are the benefits of 3D Mammography?
Clearer Images, More accurate diagnoses, reduced need for additional testing, best for Dense Breast Tissue.
How long will the Mammogram take?
The procedure will last approximately 15 minutes. We ask that you check in at the reception desk 10 minutes prior to your exam.
How safe is Mammography?
Mammography is very safe. Radiation exposure during the mammogram is extremely low. The procedure involves no injections or invasive procedures.
Will insurance cover a Mammogram?
Most insurances cover Mammograms. However, it is best to call your insurance carrier in advance to see if it will be covered.
Why should I have my imaging exam done at an accredited facility?
When you see the gold seals of accreditation prominently displayed in our imaging facility, you can be sure that you are in a facility that meets standards for imaging quality and safety. Look for the ACR Gold Seals of Accreditation.
To achieve the ACR Gold Standard of Accreditation, our facility's personnel qualifications, equipment requirements, quality assurance, and quality control procedures have gone through a rigorous review process and have met specific qualifications. It's important for patients to know that every aspect of the ACR accreditation process is overseen by board-certified, expert radiologists and medical physicists in advanced diagnostic imaging.
What does ACR accreditation mean?
Our facility has voluntarily gone through a vigorous review process to ensure that we meet nationally-accepted standards of care.
Our personnel are well qualified, through education and certification, to perform mdical imaging, interpret your images, and administer your radiation therapy treatments.
Our equipment is appropriate for the test or treatment you will receive, and our facility meets or exceeds quality assurance and safety guidelines.
What does the gold seal mean?
When you see the ACR gold seal, you can rest assured that your prescribed imaging test will be done at a facility that has met the highest level of imaging quality and radiation safety. The facility and its personnel have gone through a comprehensive review to earn accreditation status by the American College of Radiology (ACR), the largest and oldest imaging accrediting body in the U.S. and a professional organization of 34,000 physicians.
To schedule a Mammogram, please call 701-352-1620.