Jordan Miller, PT, DPT, CSCS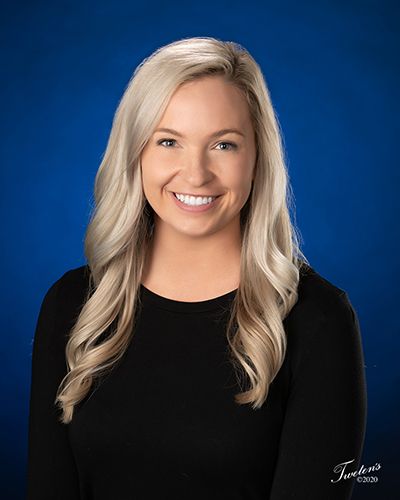 Jordan Miller, PT, DPT, CSCS
jmiller@unitymedcenter.com
Jordan is originally from Litchfield, MN. She attended the University of North Dakota for her undergraduate degree as well as a doctorate in physical therapy. Jordan enjoys treating a variety of patient populations and believes in educating and empowering patients to become active participants in their care to achieve their recovery goals. Jordan enjoys spending time at the lake with family and friends, spending time with her husband Zachary, water sports, running, as well as hunting with her dog Fynnley. 
Education: 
University of North Dakota: Doctorate of Physical Therapy 2017
Certified Strength and Conditioning Specialist
LSVT BIG Certification 
Special Interests: 
Orthopedics and Sports Rehabilitation
Injury Prevention
Women's Health
BIRTHFIT (coming January 2021!)
Running Injuries
Lumbar Stabilization
Dry Needling 
Vestibular Rehabilitation
Parkinson's disease 
Memberships: 
American Physical Therapy Association (APTA)
National Strength and Conditioning Association (NSCA)
Briana Lazur, PT, DPT
blazur@unitymedcenter.com 
Briana is a native of Grand Forks, ND and graduated from Central High School in 2012. She grew up doing gymnastics and eventually competed for Hamline University in St. Paul, MN. Briana has two older brothers, Adam and Aaron Bridgeford. She married Alec Lazur on August 10, 2019 and they currently reside in Grand Forks, ND. Briana enjoys running, biking, attending sporting events and spending time with family and friends at the lake. 
Education:
University of Jamestown: Doctor of Physical Therapy 
Special Interests: 
Orthopedics and Sports Rehabilitation 
Concussion Management 
Pediatrics (coming January 2021!)
Geriatrics
Injury Prevention 
Vestibular
Memberships: 
American Physical Therapy Association (APTA)