Thank you, Dr. Marquardt!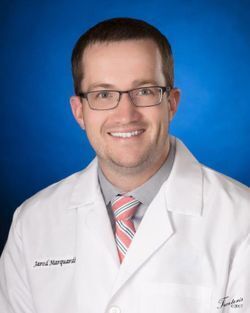 "I have to say that I am so grateful for Dr. Marquardt. He has been there for me through one of the worst medical events that has ever happened to me. I want to thank him and his staff for helping me navigate through this. I trust him with my life."
"I am very thankful for Dr. Marquardt as he is caring for my elderly dad. He is thorough and listens to his needs. We are fortunate to have doctors who really care about their patients."
"In 2018, my husband was diagnosed with cancer. It turned our lives upside down, but with the help of Dr. Marquardt, he is making our journey easier. We will be forever thankful to Unity Medical Center and all the staff for always being by our side."
Thank you, Dr. Midgarden!
"Dr. Midgarden has been there for so many phases and health issues in my life and my children's lives. She is very thorough and always willing to answer my list of questions I bring to appointments. She cares about my kids; they are not just patients to her. We are people she cares about."
"Dr. Midgarden has been our family doc for a long time and has always been available when we needed her, even after clinic hours. I'm so grateful for her expertise, her passion and compassion. She doesn't rush any appointment or diagnoses, and is great at referring to others if needed. We are blessed to have her in our rural community!"
"Dr. Midgarden is a true medical professional, well-educated and up-to-date on current practices. She is an astute listener, is caring and compassionate, and she promotes preventative care. I never feel rushed when I have an appointment with her. I am absolutely thrilled to have this qualified doctor as my primary care physician, and only 10 miles away from my home!"
"Dr. Midgarden is wonderful with my elderly mother. She takes the time to really listen to her and, she is so caring and gentle."
"Dr. Midgarden has been my physician for many years and always brings me through whatever medical issue I'm having. We are so lucky to have her in our community!"
"I always know that when I see Dr. Midgarden, no matter how I feel, I'm going to feel better after I see her. Her medical knowledge is amazing. I count myself lucky to have her as my doctor."
Thank you, Dr. Shaw!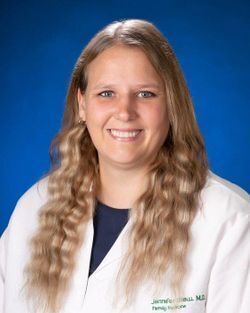 "After Sheila Trontvet retired, I wasn't sure what doctor to go to. Am I ever glad I chose Dr. Shaw! She is so pleasant, always smiling and never seems in a hurry. We are so lucky to have her here in Grafton."
"Thank you Dr. Shaw for taking such good care of my dad (whose name we'll keep confidential) when he went to see you last month."
"Dr. Shaw always takes the time to answer my questions. She's very thorough. We are so lucky to have such great doctors close by."
"In just the few months that I have been Dr. Shaw's patient, she has helped me so much and has always answered my questions and made me feel listened to. I want to thank her and her awesome nurse Robyn."
Thank you, Dr. Viscito!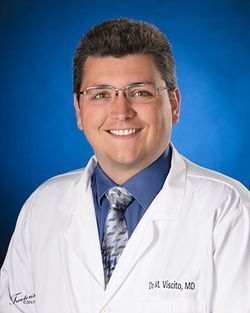 "The first time I had an appointment with Dr. Viscito, he listened to me and had some answers for me too! When he wasn't sure, he checked online and found the answer. I have never had a doctor take time to listen like he did."
"Thank you to Dr. Viscito for his genuine care. He was born to be a doctor, and one of the best!"
"Dr. Viscito is one of a kind! He provides great care to my family … such great care that we now drive 50 miles to Grafton to continue to see him."
"Dr. Viscito always takes time and listens intently. He never seems rushed to get out of there. Love Dr. V!"
"Dr. Viscito is an awesome doctor who diagnosed me with cancer a year ago. He got to the problem right away and diagnosed me on a Friday and by Monday I was at the North Dakota Cancer Center."
Julia Bjornstad * Walhalla resident

Dr. Viscito always has an answer for me. He spent quality time with me and thoroughly reviewed my medication.