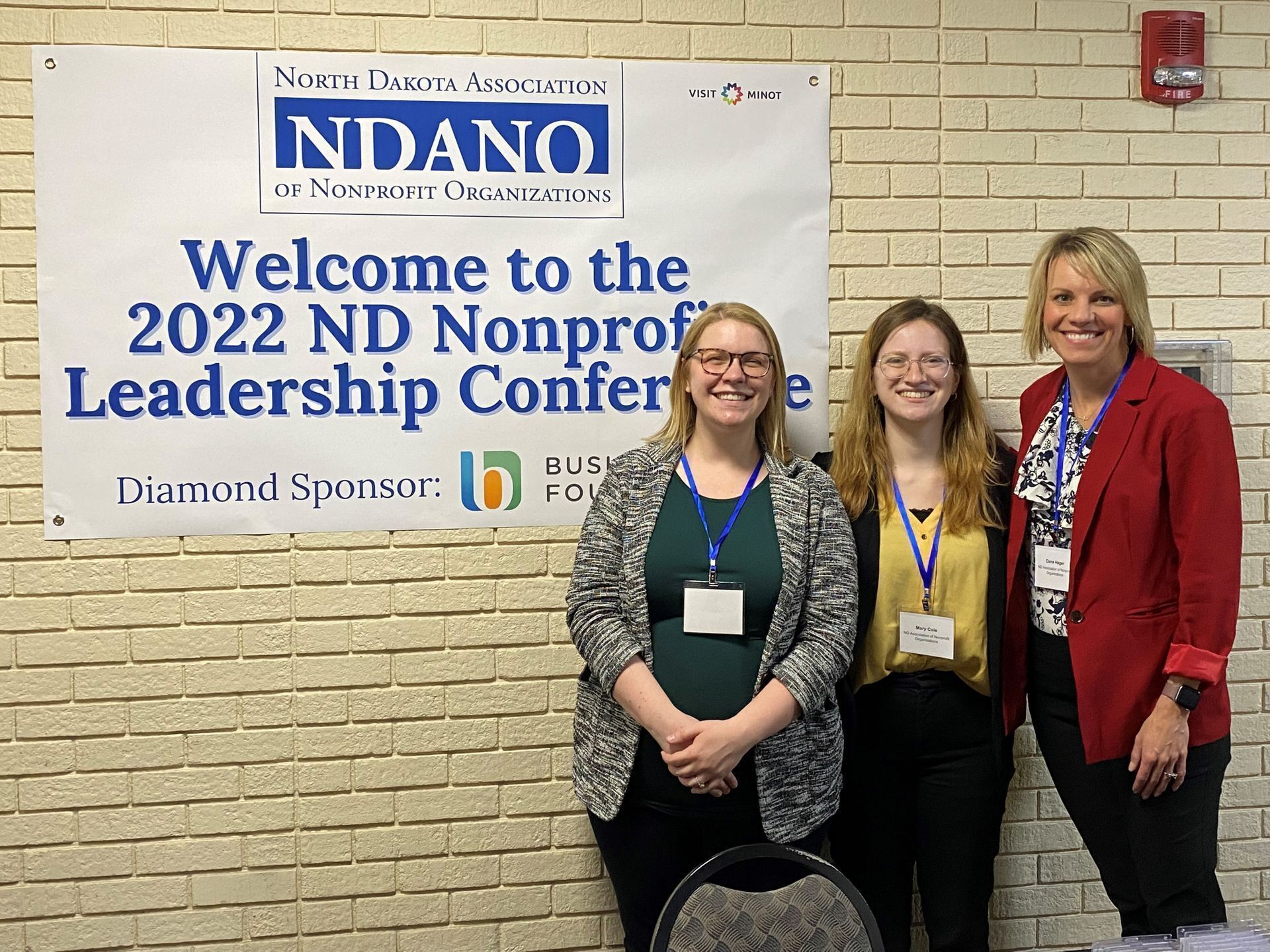 In early June, I attended the Nonprofit Leadership Conference hosted by the North Dakota Association of Nonprofit Organizations (NDANO). It was a great program that addressed many challenges that all nonprofits face:
diversity, budgeting and accounting, donor relations, communication and marketing, etc.
I gathered new ideas and best practices to bring back to the Unity Medical Center Foundation. I visited with  colleague Kenzie Engen, executive director of the Nelson County Health System in McVille, and compared notes on
how we manage websites, conduct the Community Health Needs Assessment and pair Foundation resources with community needs. It was a valuable event!
NDANO is a helpful organization year-round, and the group has been particularly busy at the state legislature, following a variety of bills that affect North Dakota nonprofits. For example, in 2021 NDANO helped modify the state law that prevented the use of a credit card to participate in an online raffle. The law will allow the online sales of raffle tickets to anyone at least 18 years old and "physically located" in North Dakota. However, the law doesn't go into effect until a more specific rules process is drafted by the North Dakota Attorney General's office. So unfortunately we won't be able to use credit cards for our upcoming Harvest Auction raffles, including the cash prizes, Lucky Charm and Last One Standing game. Instead we'll ask participants to pay for those games of chance with cash or check. I'm hopeful that this law will be a bit more clear before next year's Auction.
And yes, we are in the process of planning an in-person live auction this year. Ticket sales will still go through our online GiveSmart software because the time we save in processing credit cards and printing tax receipts online is monumental. We also plan to put our silent auction items online. This will save the amount of time it takes to  transport, stage and view those items. It also allows our supporters to participate remotely from their homes. The live auction will take place at the Minto Community Center on Friday, Nov. 4. I know, that is the same date as the
North Dakota deer hunting opener. Trust me, we didn't pick that date first! However, there are so many events at the Community Center that this one seemed to fit best. Invitations with more information will be mailed in October, and
anyone is welcome to attend. I look forward to seeing you there! 
Lastly, as I mentioned in my previous column, the Foundation board conducted a workshop in August where mission, vision, values and governance were discussed in order to eventually draft a strategic plan for the future. The conversation was facilitated by consultant Jeff Schatz, who surveyed all board members anonymously so that
everyone would feel comfortable sharing their thoughts about the direction and future of the board. Then Jeff used the survey results to guide the in-person discussions. I just received the six-page summary from Jeff, and we'll be taking some time to determine next steps. I'll keep you posted!