DIABETES PREVENTION PROGRAM START'S JUNE 5TH, 2018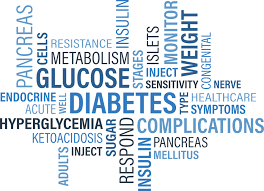 The Diabetes Prevention Program is a program developed by the Center for Disease Control and facilitated by UMC's dietitian and trained lifestyle coaches.  Participants enrolled through this program will develop skills needed to lose weight and be more physically active.  The program places emphasis on behavior modification, promoting long term lifestyle changes.
Class Schedule:   A year long program with weekly meetings for the first 6 months, then once or twice a month for the second 6 months.
In order to be eligible for this program you must be:
18 years or older
Overweight
Have no previous diagnosis of diabetes (Type I or II)
Diagnosed with prediabetes (or)
Screened at risk for diabetes (completed free of charge by UMC)
 Contact:  Rondee Boe Feltman, Licensed Registered Dietitian for more information about this program or the eligibility requirements at: 701-352-9386 or rondeef@unitymedcenter.com
News & Events
Unity Medical Center complies with applicable Federal civil rights laws and does not discriminate on the basis of race, color, national origin, age, disability or sex.