Message from the CEO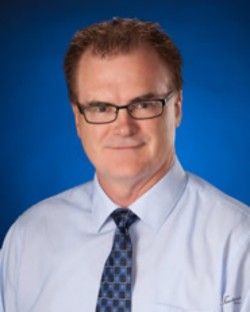 As Chief Executive Officer of Unity Medical Center (UMC), Grafton Family Clinic and Park River Family Clinic, it is my pleasure to welcome you on behalf of the healthcare professionals who work together to provide essential health care services to northeast North Dakota, northwest Minnesota and southern Manitoba.
It is our goal to provide families with access to high-quality, patient-centered care that is located close to home. As a rural hospital, we feel a deep sense of pride and commitment to all those who place their trust in our care.
It is a privilege to be a part of this dedicated and hardworking team of people who are passionate about their jobs and providing the very best care for our patients and their families.
Sincerely,
Alan O'Neil, Chief Executive Officer
---
Administrative Team
---
Governing Board of Trustees
The Unity Medical Center Governing Board of Trustees is ultimately responsible for fulfilling the mission of Unity Medical Center by serving Grafton and its surrounding area with a dedicated and caring staff, promoting health care for the community, and serving its needs through all stages of life. The Board of Trustees has the overall accountability for the charitable, clinical practice, and scientific mission and purposes of Unity Medical Center as set forth in its Articles of Incorporation and Bylaws.
Current Board Members:
Jo Petersen, President
Paul Mohagen, Vice President
Amy Geiger, Treasurer/Secretary
Roger Gorder
Todd Morgan
Dr. Heidi Paulson
Dr. Matthew Viscito
Russell Carignan
Tom Campbell