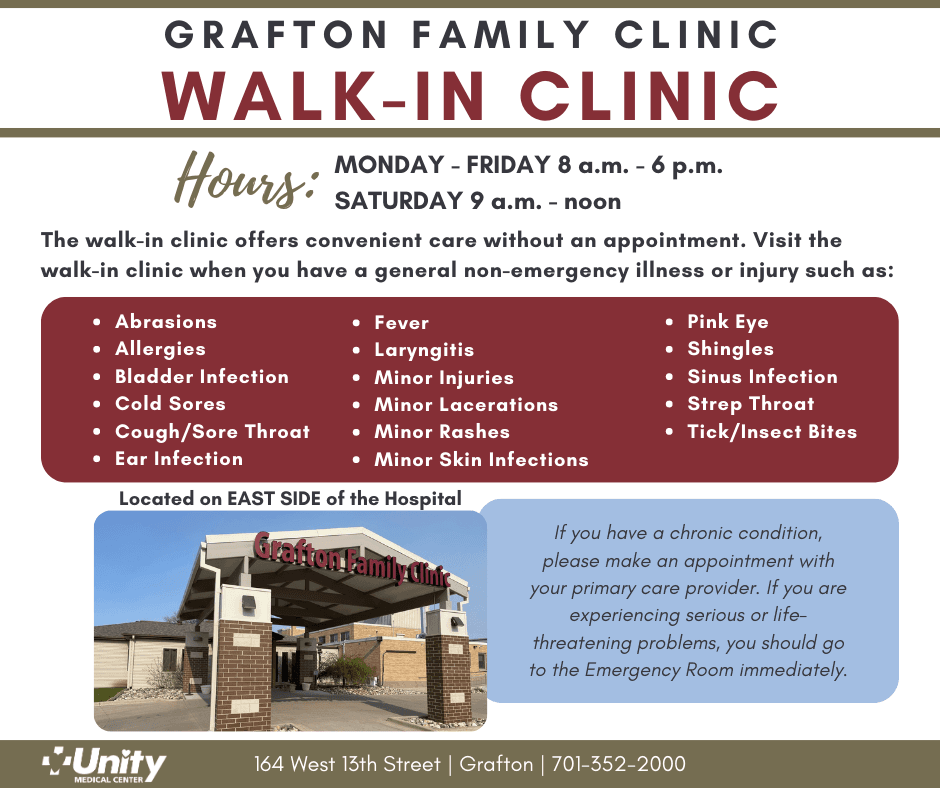 The purpose of the walk-in clinic is to offer convenient care without an appointment.  Visit the walk-in clinic when you have a general non-emergency illness or injury such as:
Allergies                                          

Ear Infections

Pink eye/styes

Strep Throat

Athletes Foot

Minor skin infections

Shingles

Minor lacerations

Bronchitis

Sinus infection

Minor rashes

Tick/insect bites

Bladder infections

Fever

Respiratory infections

Minor Injuries

Cold sores

Minor sunburn

Swimmer's itch

Laryngitis

Abrasions
If you have a chronic condition, please make an appointment with your Primary Care Physician or if you are experiencing serious or life-threatening problems, go to the Emergency Room immediately.
Walk-In Clinic Hours:  8am-6pm Monday-Friday and 9am-12pm Saturday.
Please call Grafton Family Clinic at 701-352-2000 for questions.
Please check in at Grafton Family Clinic Front Desk.