Cardiac Rehabilitation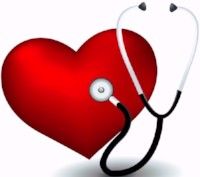 The Cardiac Health and Rehabilitation Program at Unity Medical Center offers supervised exercise therapy and education to people who have experienced a heart attack, heart surgery or heart disease.  
Physical activity is an essential factor in your recovery.  By gradually increasing your activity, you can recondition or improve function of the heart muscle and improve your overall well-being.
Rehab Sessions
Sessions are held Monday, Wednesday and Thursday and involve both education and exercise.  A registered nurse and physical therapist are present at the exercise session to closely monitor you.  
Enrollment
To participate in the Cardiac Rehab Program, a referral from your physician is required.  Most major medical insurance carries will pay a portion of the cost.  
If you have questions, or you need to schedule an appointment, please call 701-352-9398.