Dr. Jared Marquardt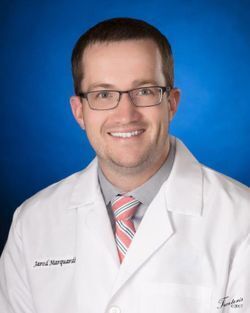 Dr. Jared Marquardt graduated from Minto High School and did his undergraduate studies at NDSU. He received his Doctorate of Medicine from UND School of Medicine and Health Sciences and completed his residency in Bismarck, ND. He sees patients of all ages, but especially enjoys pediatrics.
Dr. Marquardt is married with one son and one daughter and enjoys spending time with his family, being outdoors, hunting, fishing, playing softball, golfing, and curling.
To request an appointment with Dr. Marquardt, please call 701-352-2000.