Michele Schoenborn, APRN, CNP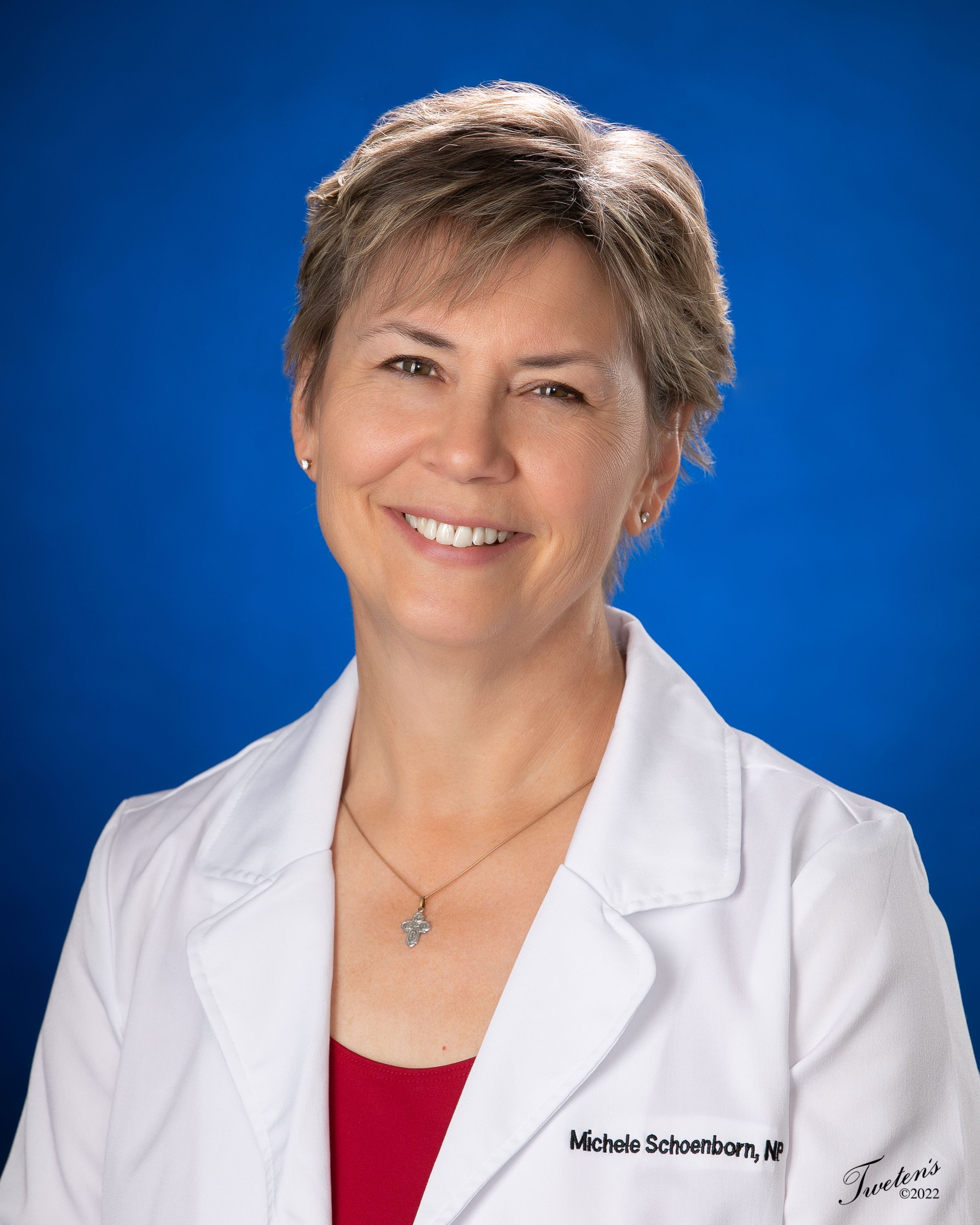 Michele Schoenborn is Unity Medical Center's newest Family Nurse Practitioner; however, you may only get to meet her if you find yourself or a loved one in UMC's Emergency Department. Throughout her career as a nurse practitioner, Michele has mostly worked in an emergency room setting as she thoroughly enjoys the pace and autonomy.
Michele has a strong understanding of rural communities and healthcare. She grew up on a ranch outside of a tiny town in South Dakota called Morristown. It had a one room school that she attended through third grade then attended neighboring McIntosh for grades four through twelve.
She then made her way to North Dakota and attended Dickinson State University while living in Hettinger and working at West River Regional Hospital in Dickinson, first as a nurse's aide, then an LPN and finally an RN. Her first NP job was at the Kittson Memorial Clinic (Karlstad, MN) and then the Sanford Bagley Medical Center ER (Bagley, MN) before making the move to Unity. Michele shared, "The beauty of Unity Medical Center is that is has all of the amenities of a larger hospital, but is located in a smaller community, which I love. The food is also great!"
She currently resides in the country outside of Mahnomen, MN with her husband. She has three sons and six grandchildren. In her free time, she enjoys gardening and learning to play the piano – she is a Master Gardener in Minnesota!